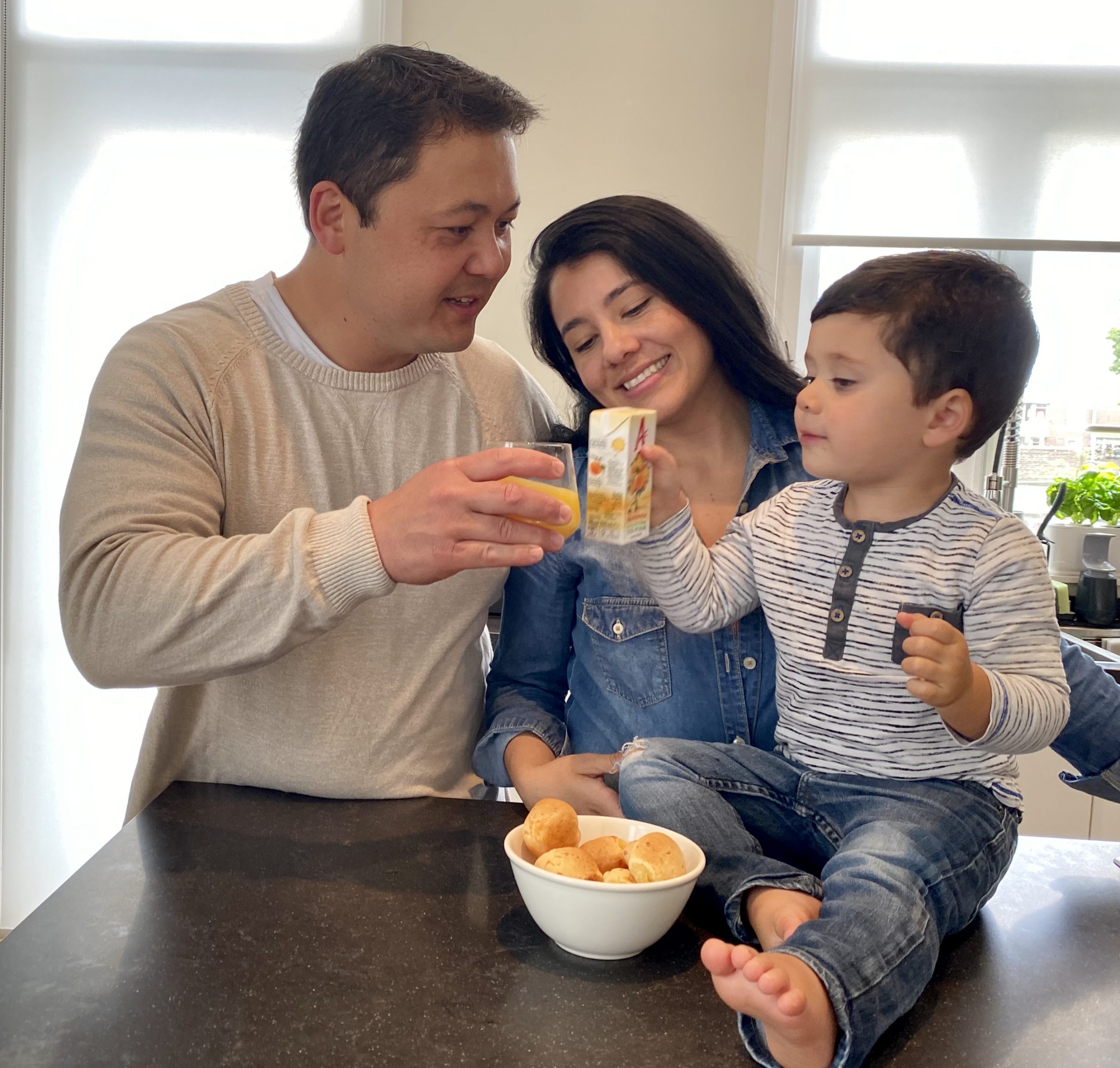 Eating Cheese Ball was part of our daily life in Brazil, and when we moved overseas to Holland in 2018, we wanted this tradition to be part of our new life.
We didn't have the traditional recipe from Minas Gerais State (where the Cheese Ball was invented), but we had a good recipe, and with the right ingredients we had the opportunity to create something different. When our friends and even strangers tasted our Cheese Balls, they usually said "Just like the Cheese Balls from Brazil". We realized that our Cheese Ball recipe, the recipe that our family created, should be shared with other families that were missing their home countries by eating a delicious Cheese Ball. 
The recipe that our family created gathered the culture from Holland, and we adapted the recipe by using the best cheese available in the country. Something that was good is now even better! With the perfect recipe, we structured our business and found the best way to reach hundreds of Brazilian families that were far from home, and of course reached new cultures as well.
Initially we used to sell to friends and family, without a name or a brand. But gladly there was an increasing number of clients that wanted our products, and we decided to became professionals about it. From April 2020 the brand Cheese Ball was created and didn't stop to grow. Nowadays our products are sold online, in some stores and we hope to sell them outside Holland one day. 
Our business come from the need to keep our Brazilian culture alive in the new home country that we now call our home.
Hugs,
Janaine Keitssan, Yoshi and Gustavo.
Nishie family.
Our mission and values
Our mission is to connect people with the Brazilian culture by enjoying the sensation of eating a typical snack from Brazil. Our priority is to choose quality ingredients and we understand the importance of being a transparent business who is active regarding social issues.
We want everyone to love the funky flavour, the crunchiness and irresistible texture, and most important: to feel closer to the Brazilian culture whenever choosing Cheese Ball products.